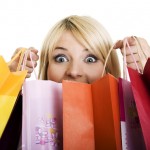 If you have a TV or watch TV, by now you've already been inundated with commercials for "Black Friday" depicting crazed shoppers acting like strung out meth addicts.  If not, you're lucky.  It is probably appropriate that now advertising media has reflected the madness of materialism with the same mannerisms as a drug addict.  It is quite the apt commentary on our consumerist society.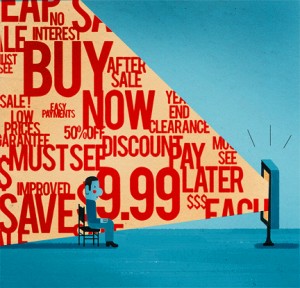 We are told by these ads that it is the loving thing to do to spend all kinds of money on gifts for loved ones (and of course, while you're at it, you deserve to buy yourself a present or 16).  Now, let me be clear, there's nothing wrong with getting gifts for family and friends.  However so often we go far beyond our means, putting families into debt and causing financial stress.  To top that off we continue to reinforce the idea that stuff will make us happy.  If one takes into consideration just how much money is spent between now and Christmas on gifts ($450 Billion as one video points out), one can also start thinking of the good that could be done if just a part of this were to go toward helping our neighbor.
According to my unscientific and cursory search, it would take $30 Billion a year to end world hunger and $20 Billion to provide clean water world wide.  Of course, solving problems like these takes more than simply throwing money at it.
There are a few charities that I especially care about, so here's my Christmas List:

LCMS World Relief and Human Care – On their give now page they have ways that you can help in many different relief efforts, from supporting orphans in Kenya, to building wells in Haiti, to helping rebuild cities such as Joplin or New Orleans affected by domestic disaster.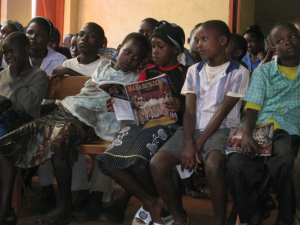 Lutherans in Africa – Works in conjunction with Lutheran Heritage Foundation translating Catechisms, Hymnals, the Lutheran Confessions, and Catechetical Resources and trains African church leaders (Pastors, Evangelists, and lay leaders) who can then spread the Good News of Jesus.  Since many do not read, a good deal of effort is put into memorization and oral teaching of the faith.
Lutherans for Life – Is an advocacy and education group dedicated to supporting life in all stages.
Birthright of La Crosse – Is a local chapter of Birthright International.  This organization puts talk to walk and helps any mother or mother to be and simply asks "How can we help you?"  It is an organization that cares for both baby and mother, one I've been proud to help out.
Hope Lutheran High School – Hope is supported by the congregations of the Winona circuit.  Because we believe that Lutheran education is important, Hope is dedicated to providing affordable Lutheran Secondary Education to SE Minnesota.  If a family cannot afford tuition, Hope believes that this should not be an obstacle to a student's enrollment and provides tuition assistance.  The goal set by the Hope Lutheran High School Board (of which I am the secretary), is to have these scholarships fully funded.
Issues Etc. – The premiere Lutheran talk radio show that engages current issues and theological topics.
Philadelphia Lutheran Ministries – A network of congregations who have just called a missionary to North East Philly.  Rev. Gale has been called to reach out to the homeless in Philly and work on urban renewal.
So this Christmas… why not try something different?  As Christians we have been given new life in Christ and are a light that shines in the darkness of this world.  A light that shines both the life giving Word of the Gospel and works of mercy that help our neighbor.