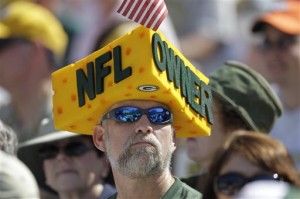 It is no secret that I'm a Green Bay Packers fan.  After all, Green Bay is the town I was born and raised in.  In fact, on a clear day in the fall or winter, you can see the stadium lights from my parents house all the way across town.
Today, in order to pay for an addition of luxury boxes to Lambeau Field, the Green Bay Packers are offering shares in the football team for $250 + $25 shipping and handling.  What this means is that one can be one of the many thousands of owners of the Green Bay Packers.  Sounds cool right?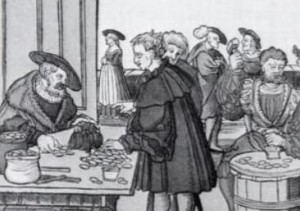 Well, the reality is this stock is more of a piece of paper for bragging rights.  You can't sell it at a later date.  You get none of the profits of the team.  The only benefit is that you can go to the annual "owners meeting" at Lambeau Field.  In fact, I've said that next to the sale of indulgences to build St. Peter's Bascillica in Rome (which ended up sparking the Reformation), this is the 2nd greatest money raising scam ever conceived.  I may have to rethink that statement, as more money is being raised from this stock sale than ever was with the sale of indulgences.
But aside from the silliness (and fellow Packer fans, let's be honest, it is silly), this whole stock sale really exposes our priorities… and at its worst, our apathy for our neighbor in need.  Just think of what could be done with $275?
So here's a sampling of what $275 could get you:
– Sponsor one month's tuition at a Lutheran School for a family in need
– Provide 9 families (of 6) in Haiti clean drinking water for 5 years
– Make 948 PB&J sandwhiches for the homeless
– Plant a garden and feed your family for almost a year (and then think of what you could do with what is spent on food, or with all the extra food you may have).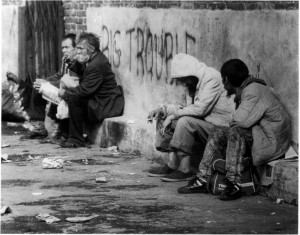 I know this can be a touchy subject, especially since many good friends do in fact own or are going to own a share of the Packers.  So let me make this abundantly clear, your forgiveness and salvation is entirely a gift won for you through Jesus' death on the cross.  There's nothing you can do to earn your way to heaven, salvation is already yours.  The life we have is one where we are given, in varying degrees, material blessings which we can use to help our neighbor.